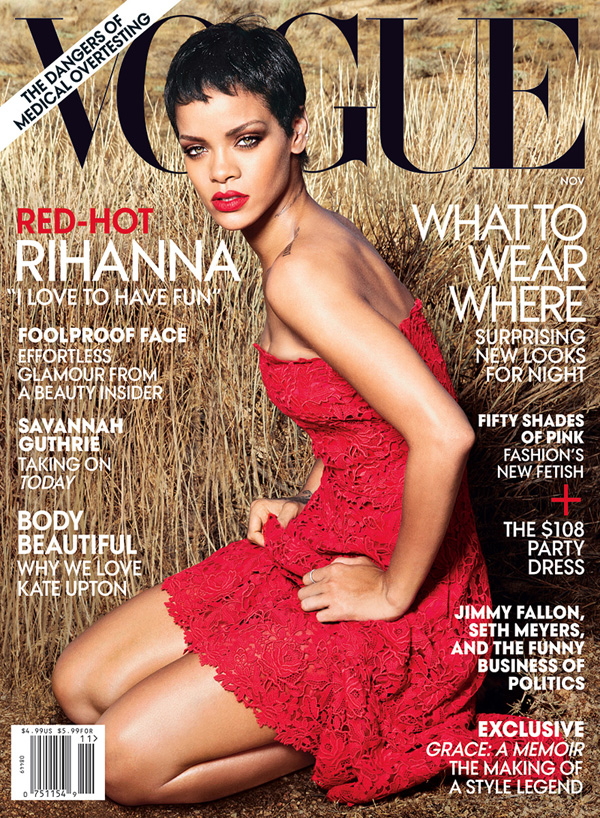 Rihanna for the November issue of Vogue USA. Now sporting a black short hair.
This woman is a true chameleon when it comes to her hair and she is able to rock every style.
Someone did a GIF out of one of the pictures. Amazing!
I do not own the Copyrights of these pictures. They were found on Google.