Hello Everyone! A show that I like to watch is Britain and Ireland's Next Top Model, the eight season finished a few weeks ago (I'm no 100% because I saw the episodes on Youtube).
For this season there were some changes. With the judges they substituted two of them for Tyson Beckford - model/actor/singer - and Whitney Port - Reality TV Star from The The Hills and The City now Fashion Designer - and they maintained Fashion Designer Julien MacDonald and the Super Model aka The Body Elle MacPherson. The final prize is still the same shenanigans, money, model contract, cover of the COMPANY Magazine, Revlon contract and a house for a year bla bla bla. But they way that the first episode was filmed was different, meaning, we are normally used to see the castings going from city to city searching for the girls, and this case they were already selected, 20 girls and all of them flew to DUBAI! Some of them got eliminated while in Dubai and then the rest of the girls moved in to the Model's House in London and the show continues as normal.
Overall I liked this cycle but it wasn't my favourite, specially because my favourite models didn't stay almost till the end, plus some that were really annoying stayed longer (not fair). You know every season there is always a few bitches and sometimes I think that the judges keep those girls on purpose in order to exist some DRAMA in the house, or else "it wouldn't be fun".
I will leave some videos below and also the link for other videos. If you want to watch it, please do so, because these videos weren't uploaded on the Official Youtube channel of the program it was a random person that upload them, and you never know when the episodes can be deleted due to copyrights infringement.
Episode 1
Episode 13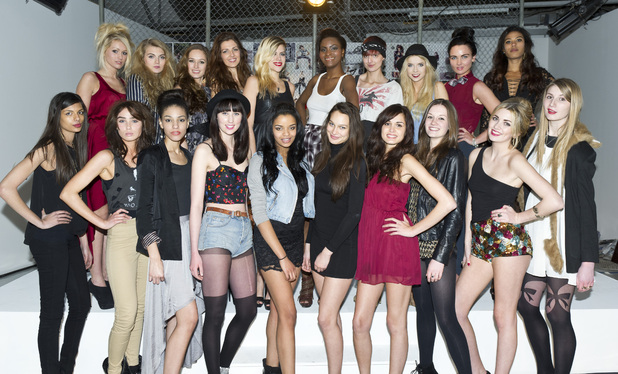 Episode 14 - All Cycles Recap!
The Winner Letitia Herod
I do not own the Copyrights of these pictures. They were found on Google.