This last week I saw the new
X-Men
movie. It's called "
X-Men: First Class
", and I love it! I couple of weeks ago I won a cinema ticket at my job, for one of the Agents with the best Quality phone call of the week (100%) (there was a competition going on, in order to motivate us to do better phone calls). Anyways, I went with
Plamina
to watch the movie, I was super exited, from all these Americans Super Heroes cartoons, the X-Men saga always been my favourite >.< (I mentioned Americans, 'cause if I bring Japanese Anime to the competition, I would say Drangon Ball... Son Goku can kick anybody's ass... I'm just saying).
As the title says "First Class" this movie will be about the beggining of X-Men, how did it all started, how did Magneto met Professor X, and that those 2 were actually friends in the beginning, and that Mystique and the Beast had a crush on each other for a while. This movie might not have as much action as the other 4, but still is pretty good, and as far the evaluation on IMDB website goes it is the best one from all X-Men movies. Since I'm in Czech Rebuplic, LUCKLY the movie wasn't dubbed, it was in english with czech subtitles, but the problem then was, some parts of the movie happened during Hitler's time... so that meant German, and other parts happened in Russia.... sssooo
Plami
had to translate these parts for me, she's from Bulgaria, but she speaks fluent German, aaannnndd I reckon Bulgarian is not to far away from Russian, they have similar letters and everything XD, I kid, I kid the Russians... but the truth is that she understood some of it :p. Some of the caracthers I already new them, Professor X, Magneto, The Beast, Mystique, but the rest I didn't know them at all (not as far as I can remember from the cartoons time). Oh did you know that Lenny Kravitz daughter, Zoë Kravitz, is also in these movie? Her carather is Angel Salvadore.
As I was waiting for X-Men movie, some trailers showed in the beggining, and the next movies I wanna see are Harry Potter (the last one :[ ) and Transformers 3.
Sooooo have you seen these X-Men movie? What you thought of it? Here is the Trailer, enjoy it.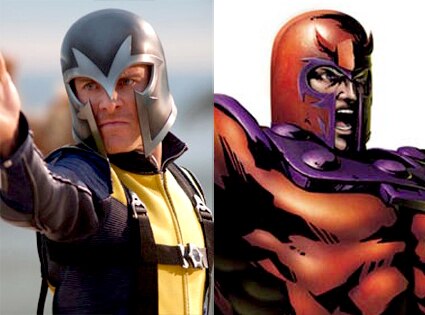 Erik Lehnsherr aka Magneto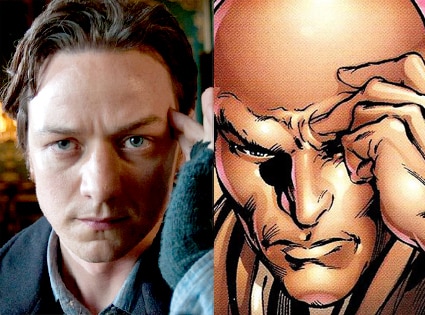 Professor Charles Xavier aka Professor X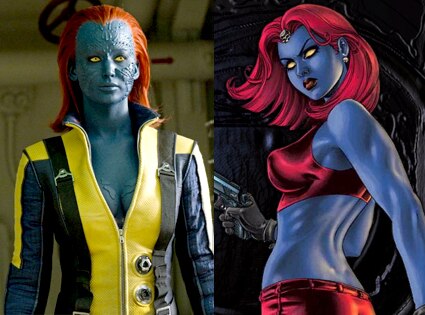 Raven Darkholme aka Mystique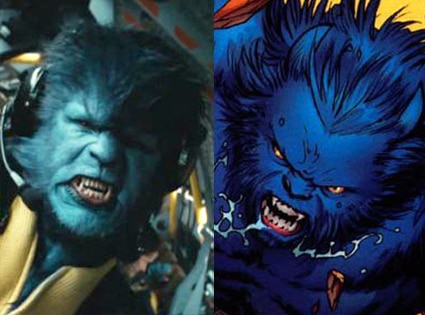 Hank McCoy aka The Beast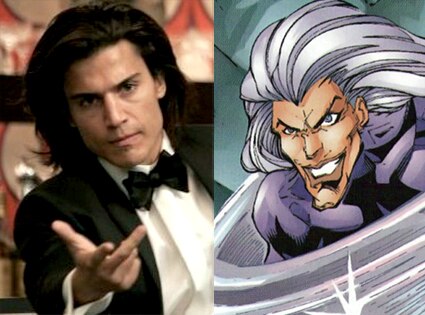 Janos Quested aka Riptide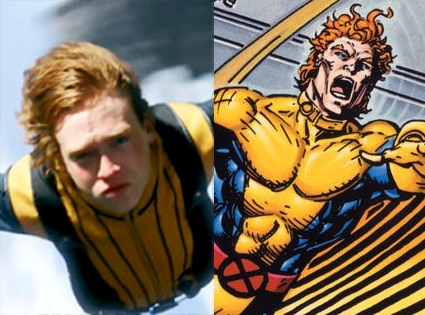 Sean Cassidy aka Banshee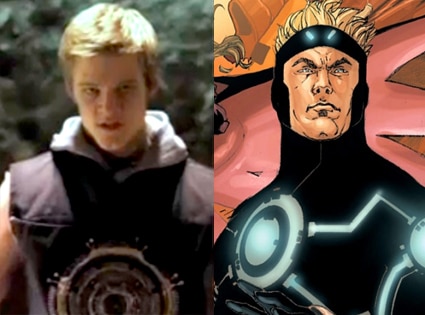 Alex Summers aka Havoc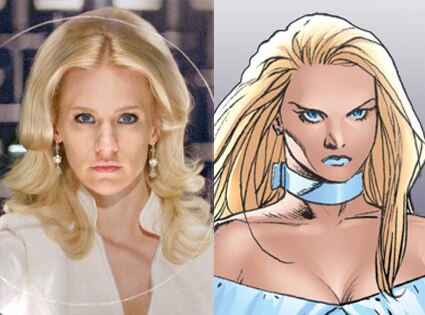 Emma Frost


X-Men : First Class (2011)
Director: Matthew Vaughn
Writing Credits: Ashley Miller, Zack Stentz, Jane Goldman, Matthew Vaughn, Sheldon Turner, Bryan Singer
Music by: Henry Jackman