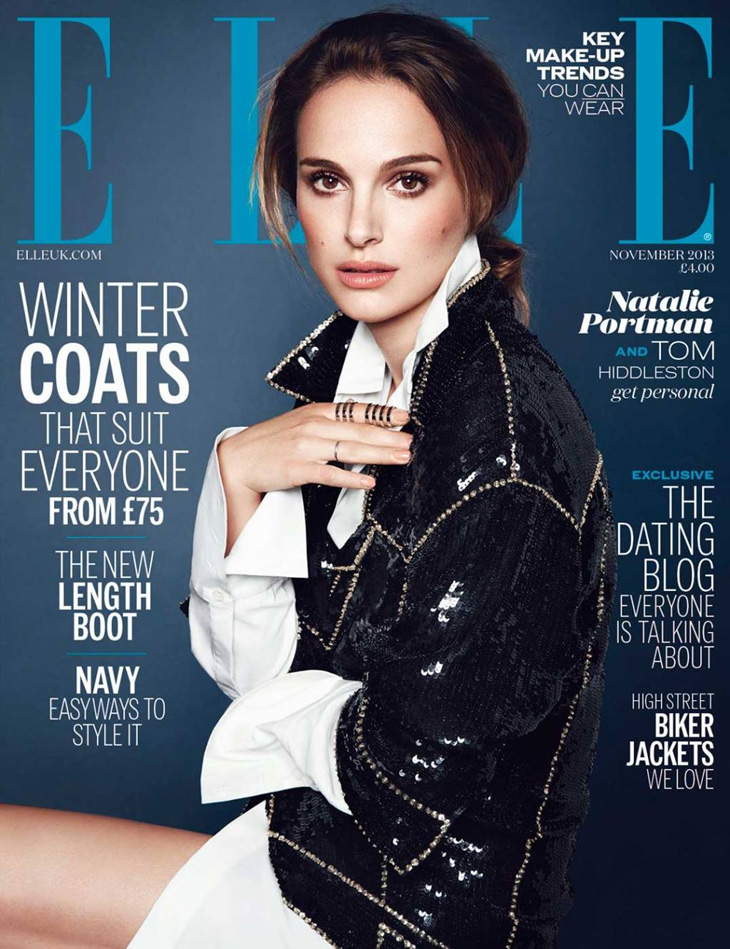 EN: Natalie Portman (or Natalie Hershlag, that's her real surname) is on the cover of the November issue of ELLE UK. I spent the whole month looking at the magazine, "to buy, or not to buy?" and yesterday as I passed next to the magazine stand at Tesco I noticed something that I didn't read before on the cover "Natalie Portman and Tom Hiddleston get personal" I was like doing double takes... what is this all about? I GOTZ TO HAVE YA NOW! Oh f.i.y. I'm a big fan of Tom Hiddleston.
So basically Tom is the one that interviews Natalie. Tom and Natalie have worked together in the movie Thor and today is the premiere of the second Thor movie "The Dark World". Tom plays Loki Thor's "adopted" evil brother and Natalie plays Jane, Thor's girlfriend. All in all it was a good interview, good job Tom!
And as a little bonus, there is also a interview with Tom in the magazine, yeah!
I do not own the Copyrights of these pictures. They were found via Google and Tumblr.