EN: On the cover of the July issue of Vogue U.K. is the actress Helena Bonham Carter. Married with the a oh-so-famous Director Tim Burton, most movies that I've seen with her she plays someone with a lot of character and a bit crazy, like a wicked evil wizard on Harry Potter, the Red Queen on Alice in Wonderland, a Cook that uses Humans meat to cook pies in Sweeney Todd, among many many other caracthers she played, these are just some of my favourite.
What is your favourite movie with Helena?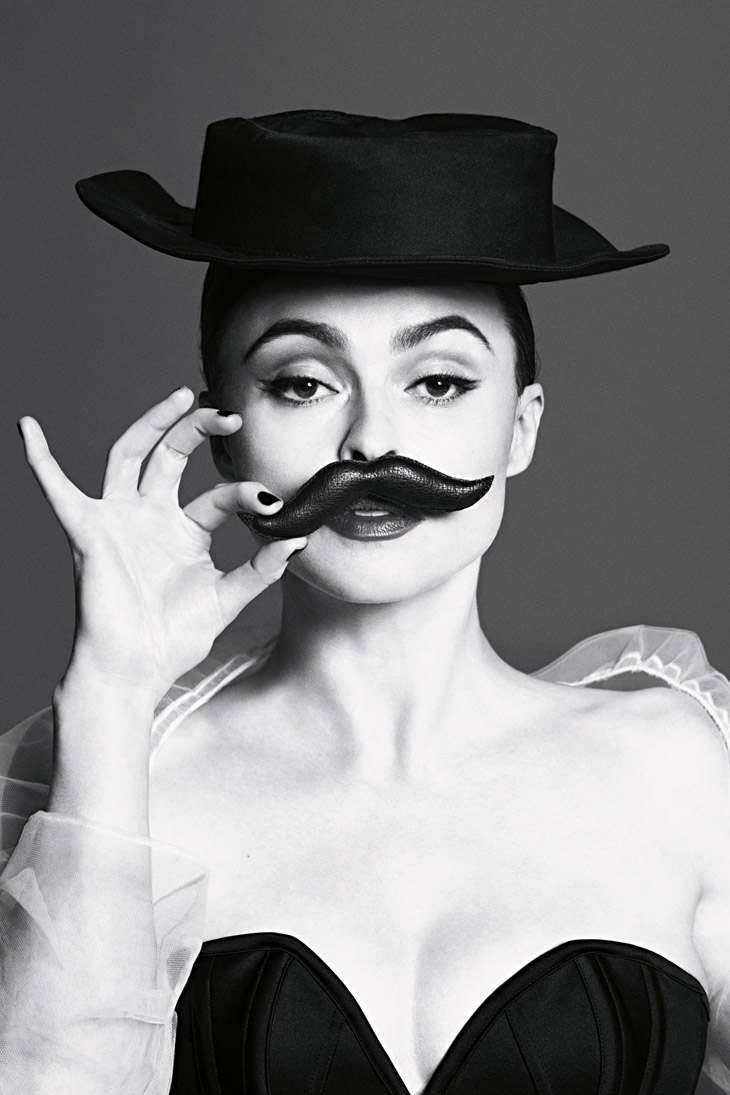 I do not own the Copyrights of these pictures. They were found randomly on Google.