EN: Hello Bananas! I few months ago I told you that Rihanna was teaming up with clothe brand River Island to do a collection. And a couple of weeks ago it was the London Fashion Week and the clothes were finally revealed. In my opinion, the clothes are very Rihanna (current) style, the collection seems to be inspired by the 90's underground, very minimalistic style and most clothes are either white, black or grey, with a few colour pieces like yellow ad red and denim blue.
Below you can see some videos with the Fashion Show. So what do you guys think about the collection? Would you personally buy anything? There are certain pieces that I like, like the cap, the bag, the boots and some of the dresses.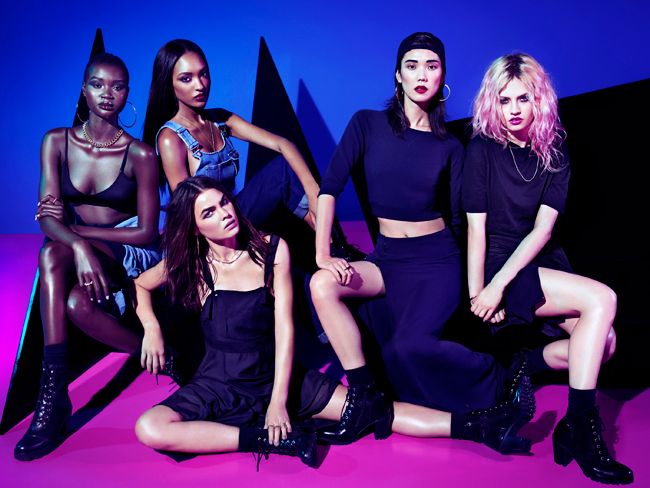 EN:
To check out the rest of the clothes and prices go to
River Island website
. I might be wrong but I don't thing all items are in the website, or at least I couldn't find them. Or, what you see in the video is the Rihanna Collection plus the rest of the River Island clothe? Because if I go to the section about Rihanna's clothe on the website, I don't see certain items there, like the floral pieces and the ones that look like they were bleached. Oh well.
And we should see another collection from Rihanna with R.I. for the Fall/Winter collection later this year.
I do not own the Copyrights of these pictures. They were found via Google.