EN: How's that Girl? It's Jess!
Hello Bananas! I'm a sort of a series Junkie but when I love a series once it's over I watch them and re-watch them and re-watch them (I can NOT tell you how many times I've seen Will & Grace) and I get stuck in a rot. Anyways last month I was watching TV and came across this series called "
New Girl
", now I already new the existence of this series but I never bothered to go and check it out from the start, so that day I saw 2 episodes and I was hooked!
Right now I'm up to date, I've seen the 1st season and now I'm on the 2nd season. Today (Tuesday) it airs a new episode but I'm only able to see it on the next day.
In case you don't know the story, it's about a sweet and innocent girl named Jess, the season starts with her breaking up with her boyfriend - because he cheated on her - and she moves out of the house and goes to live with 3 other boys. The boys, Nick, Schmidt and Winston are all different from each other but very similar in others areas. And then you also have Jess' best friend Cece.
If you like funny, laughable series with the frequent love stories here and there, this might be for you.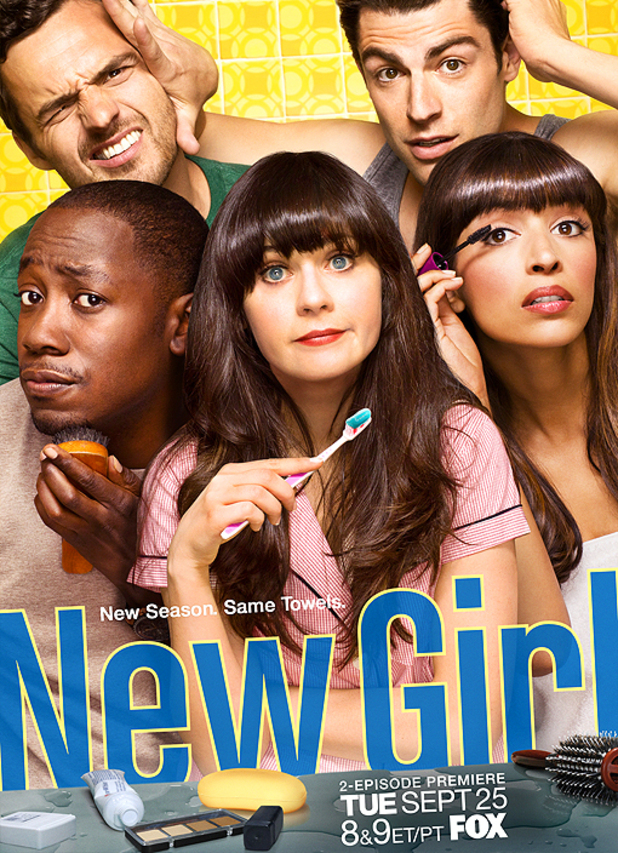 EN: Do you watch this series? Do you like it?
I do not own the Copyrights of this picture. It was found via Tumblr & Google.