9/08/1963 - 11/02/2012
GOD DAMN IT WHITNEY! WHY? UUUWWWWHHHYYY?
I still can´t believe that she DIED! When my cousin told me this morning that Whitney had passed away, I thought she was joking. "No way. Get oouuttt. You joking. You fo' real? FFUUUUUUUUUUU"
And there goes another amazing singer, one of my favourites for sure!
Whitney was found dead around 3:30pm on the 11th of February at the Beverly Hills Hilton Hotel by one of her staff members or possibly Ray J. Apparently she was found with her face underwater in the bathtub and there is also the possibility of an overdose of medication for depression.
I hope Ray J. is not the reason of her depression.... You know Ray J. right? Ray J.,Brandy's (the singer of "That Boy is Mine") brother... Ray J., Kim Kardashian Ex-boyfriend.... the one from that "porn" video tape... yeah that guy.... apparently - and I only found that a few days ago on TMZ Youtube channel - Ray J. and Whitney a few years back dated!!!! Say uuwwhhaatttt????? Yeah and they were seen together again recently, Oh Lord, that boy is bad news....
Whitney's last live performance was last Thursday, with Kelly Price on an improvised duet!
Whitney's daughter is currently hospitalized, I don´t know the exact reason but I guess you can guess it right? :S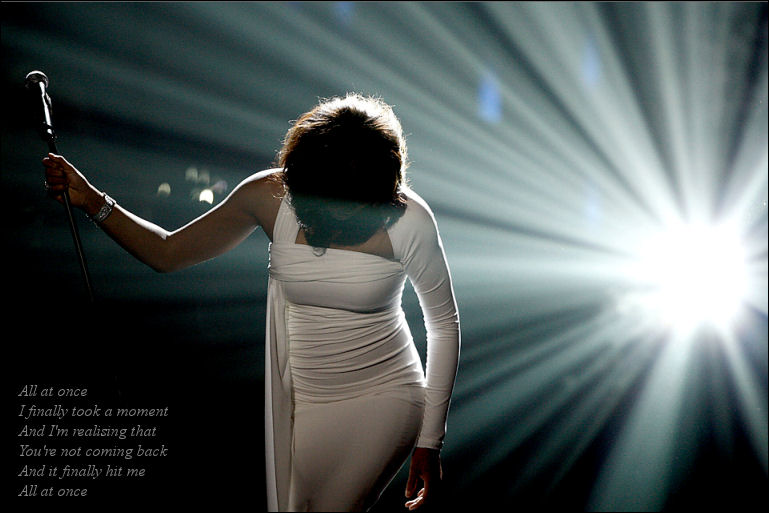 I do not own the copyrights of these pictures.
They were randomly picked from Google Images.