I was checking out my facebook this evening, and I saw on Kazaky's page written, "See you tonight at Prague Pride Festival ;)" , I was like "eeexxxcccuusseeeee mmmeeee? o_ô".
Yeah! So there this Prague Pride Festival (as in Gay pride parades and all) going on today and there are also some concerts, and I had absolutely no idea that Kazaky was coming :(. Pity I don't have any company to go with, or else I would have gone :/ Oh well!
From left to right: Kyryll Fedorenko, Stas Pavlov, Artur Gaspar, Oleg Zhezhel
Update
In the mean time, I saw on Kazaky's Facebook page that one of the original members have left, Stas Pavlov. The reason? I don't know. Ruummmoorrrsss say.... that it might be, the image that he was portraying, meaning a bit of a gay fella, and he wasn't 100% comfortable with that, 'cause actually he is straight, he has a girlfriend and all. As for the rest of the group I don´t know their sexual orientation, buuuttt I don't really care (in a good way).
On the 8th of August it was announced on their Facebook page aswell, the new group member, quoting "Dear friends, Stas left the group on his own initiative and it was his final decision. We're pleased to welcome Francesco Borgato in Kazaky - talented dancer and awesome choreographer.

"
This is Francesco Borgato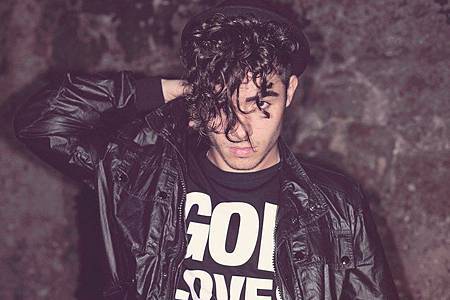 It's funny 'cause with that hairstyle, he looks like Stas.
But Stas, had a more of a little boy, sweet face.
Francesco giving a sort of , of a class dance... or dancing showing (he's the one in the middle)
This is one of the most recent pictures of the group wit the newest member Francesco on the right.
I do not own the copyrights of these pictures.
They were randomly picked from Google Images